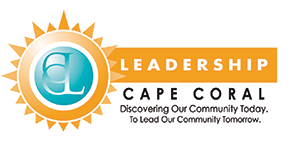 Congratulations to the Leadership Class of 2022
Join us Friday, November 18th as we celebrate the Graduation of the Leadership Class of 2022.
We will have a celebration under the stars on the Gazebo Lawn at The Westin Cape Coral.
We invite you all to join us in celebrating this outstanding class.
Semi-Formal/Cocktail Attire
Sponsors
ACRA Electric Inc.
Cape Cleaners
Fuller Metz Cremation and Funeral Services

It's IT LLC.
LIV Digital Marketing

SuEllen's Floral Company

Leadership Cape Coral Dinner
$70
Leadership Cape Coral - Class Guest Dinner
$60
Leadership Cape Coral - Class Sponsor (Includes 1 ticket)
$150
Leadership Cape Coral Silver Sponsorship (Includes 2 tickets)
$250
Leadership Cape Coral Photobooth Sponsor (includes 4 tickets)
$500
Leadership Cape Coral Gold Sponsorship (includes 4 tickets)
$500
Leadership Class Attendee
$0